Hotel with swimming pool at Ile de Re
Heated outdoor pool with counter-current swimming
Outdoor pool opening times
The heated outdoor swimming pool is open daily between May and September from 11am to 7pm (8pm in the summer). Only resident clients can use the swimming pool.
For Security reasons, the swimming – pool's access is forbidden to children under 5 years old. Minors must always be accompanied by an adult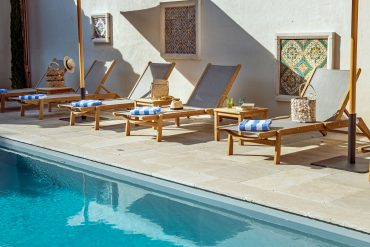 New for 2022
Resident clients at La Baronnie Hôtel & Spa**** in Saint-Martin-de-Ré can use the hotel's heated outdoor swimming pool.
This south-facing freshwater pool offers counter-current swimming and is a quiet place at the heart of the estate where you can rest and relax on the loungers. The ideal place to unwind after a day on the island's bike trails, the pool is also a lovely extra treat after a session at the Cinq Mondes Spa and Wellness Area.
Relaxing holidays in Saint-Martin-de-Ré
La Baronnie Hôtel & Spa**** is a hotel with a swimming pool on Île de Ré and a historical gem that makes a greatdestination for a wonderful holiday. Located in Charente-Maritime just off the coast of La Rochelle, it offers a variety of activities and points of interest.
Looking for a relaxing holiday in a quiet setting where you can unwind in comfort with various places to visit nearby? La Baronnie Hôtel & Spa**** is ideal with its village-within-the-village feel.
Enjoy unforgettable days out on the island. When you return from the seaside, drop off your beach gear and slip into the hotel's lovely heated freshwater swimming pool. The invigorating pool is perfect for a refreshing swim, especially before an evening experiencing the Île de Ré way of life.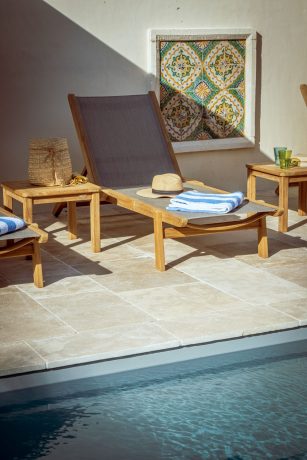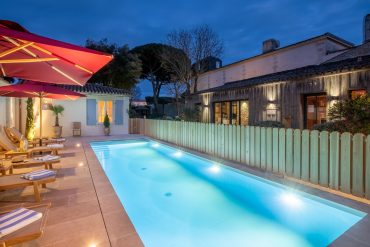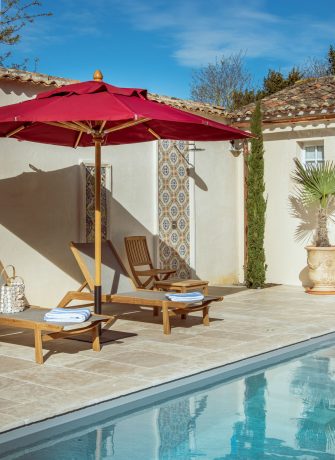 Find out more about what we offer: