4 stars charming hotel at Ile de Re
Charming hotel on Île de Ré
La Baronnie Hôtel & Spa****  is a charming hotel within a fully restored 18th-century mansion in an exceptional location a stone's throw from Saint-Martin-de-Ré Port. This quiet and sophisticated destination is like a village within the village, offering a wide range of high-end services: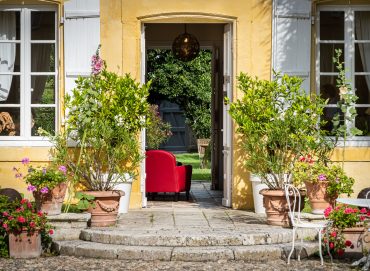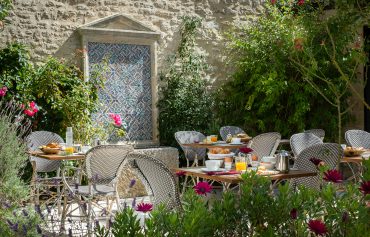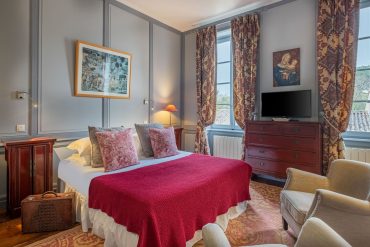 The La Baronnie feel
The listed La Baronnie Hôtel & Spa**** is one of the most charming hotels on Île de Ré. This modern yet authentic and characterful residence has a wonderfully peaceful and welcoming feel.
La Baronnie aims to be a home away from home with its hospitable approach. The dynamic team are attentive yet discreet, providing friendly service with a smile.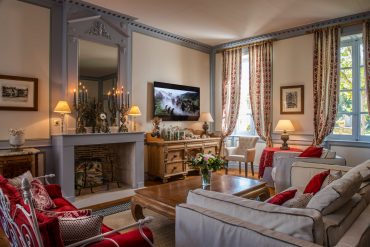 Gourmet breakfast on Île de Ré
Open to non-resident clients
The hotel's gourmet buffet breakfast is just one element of the Île de Ré way of life found throughout La Baronnie Hôtel & Spa****. Enjoy a delicious start to the day on the quiet lush green terrace or tucked away inside this charming property with:
Carefully selected local Île de Ré butter and jam are also served, while our honey and fromage frais come from Île de Ré and Charente producers.
The buffet mainly comprises fresh seasonal produce, most of which is organic.
A selection of hot and cold drinks is available at breakfast, including filter coffee and Île de Ré ground coffee, Dammann teas and herbal teas, Valrhona hot chocolate, and freshly squeezed fruit juice.
Bread, pastries, brioche, cereal and muesli (organic)
Fresh fruit salad, whole fruit and dried fruit (organic)
House scrambled eggs, grilled bacon, sausages and Atlantic smoked salmon
A wide choice of organic yoghurts, cheeses and cold meats
Protecting the environment
La Baronnie Hôtel & Spa**** is highly aware of the need to protect the environment and uses a number of initiatives to reduce its environmental impact.
Recycling, reducing waste and avoiding single-use plastic
Careful waste management and sorting
Gradually replacing individual servings and plastic packaging
Castalie water "committed to helping the planet" served at the hotel: still, sparkling, filtered and in glass bottles
All bar cocktails served with premium recyclable metal straws (since 2019)
Hotel soap recycled for humanitarian purposes via Unisoap, the first French non-profit recycling hotel soap to allow people in need to access good hygiene
Local and seasonal produce used wherever possible
LED lighting throughout the hotel, significantly reducing electricity use
Electric vehicle charging stations: 4 Porsche Destination charging stations compatible with all vehicle brands and open to anyone with an electric or hybrid car
Cinq Mondes Spa, whose focus is looking after the planet: products are free of petrochemicals and, on Île de Ré, the brand is only available at La Baronnie to reduce its environmental impact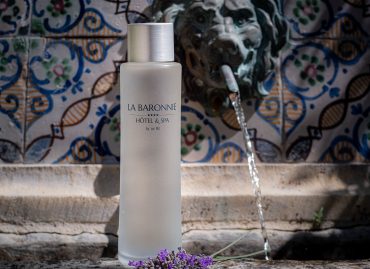 From 1400 to 1775
The building was constructed between 1712 and 1721 by Jean Masseau de Beauséjour, Lord of the Barony of Île de Ré on the site of a 13th-century chateau. It was then taken on by some renowned individuals: Marchioness Françoise de Guérin de Tencin in 1743, and her nephew the Count of Argental, Marquis of Puisignieux, Captain of Dragoons in 1775.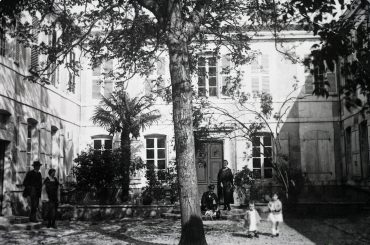 From 1785 until the early 20th century
On 22 April 1785, La Baronnie was acquired by Louis XVI for Marie Antoinette. It was then seized as property of the state in 1790 and publicly sold in La Rochelle to Pierre Polycarpe Fournier des Ormeaux, former mayor of Saint-Martin. The estate was passed down through his family, including some by marriage, and remained in the Baudin family until 1845.
La Baronnie was in good condition around this time as major repairs were carried out after the arrival of nuns from the Sainte-Marie de la Providence community in 1849. The nuns founded a girls' boarding school, which ultimately failed. In 1858, La Baronnie was taken on by a court clerk called Julien Moreau. In the early 20th century, it was bought by Monsieur Calas, a long-distance ship's captain.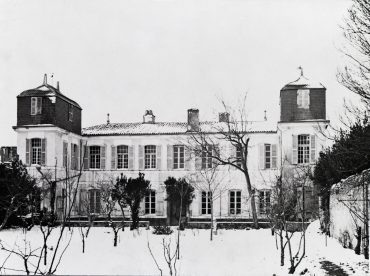 Since 1996
The current owners acquired La Baronnie in 1996 to open Île de Ré's first guesthouse. Although the estate was in dire condition, it was love at first sight and they enthusiastically set about the renovations, which took over 10 years. In 2010, the guesthouse became a hotel. La Baronnie Hôtel & Spa achieved a 3-star rating in 2012, before moving up to a 4-star rating in 2015. The hotel now boasts high-end services including a Cinq Mondes Spa, a bar and a heated outdoor swimming pool.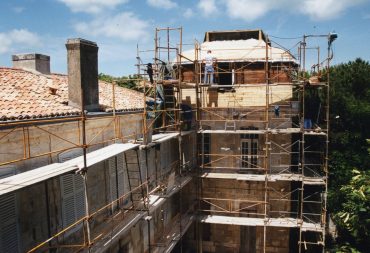 Services
About 1000 sqm of walled gardens
All-you-can-eat gourmet breakfast
Heated outdoor swimming pool
Lounge area & Le Bar 1721
Private areas can be booked for events
Private parking at the hotel
Porsche Destination charging stations