2 adults + at least 1 child under 12 years of age
Family stay at Ile de Re
Families Welcome! Popular for its unspoilt natural environment but also for the feeling of security it provides, the Ile de Ré is a space of freedom where the joy of spending time with your family flourishes.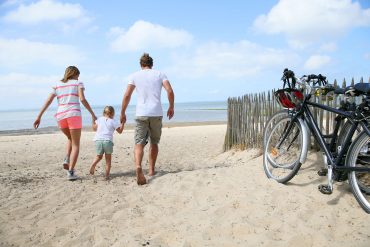 You will stay in one of the hotel's family rooms specially designed and equipped for families. The breakfast buffet is included for adults and is free for children under the age of 12. A surprise gift will also be awaiting children at their first breakfast.
Family holidays on the Île de Ré
Ideally located in the village of Saint-Martin-de-Ré, capital of the Île de Ré, La Baronnie Hôtel & Spa**** welcomes you and your children to rooms specifically adapted to families. They are spacious, have separate spaces dedicated to children with single beds or bunk beds, ensuring the comfort of all the family.
Family holidays on the Île de Ré, Charente-Maritime
2 adults + at least 1 child under 12 years of age
2 nights minimum
Family room
Buffet breakfast included
« Free»
Children's breakfast and a surprise gift for every child
Starting from €456 for 2 adults and at least 1 child under 12 years of age*
Larger families: please contact us on : 05 46 09 21 29 or at info@hotel-labaronnie.com
Family holidays at La Baronnie Hôtel & Spa****
La Baronnie Hôtel & Spa**** is an outstanding place where a welcoming, family-friendly atmosphere reigns and everyone immediately feels at home. Families naturally feel welcome there. Whether for a weekend or a longer holiday, they will find a welcoming setting, specially designed spaces and a starting point for all sorts of days out.
The hotel's family rooms are just what you need for holidays with children on the Île de Ré. They have been specially designed to accommodate you in the best conditions with up to 4 children under 12*.
The hotel offers equipment for babies (cot, highchair) that can be made available on request.
*Got a big family? Contact us
Four-star accommodation and special services for families
Treat yourself to a family holiday on the Île de Ré and enjoy an unforgettable getaway. You will be accommodated in a family room at La Baronnie Hôtel & Spa**** where you will enjoy the comfort and charm of a four-star establishment with high-end services.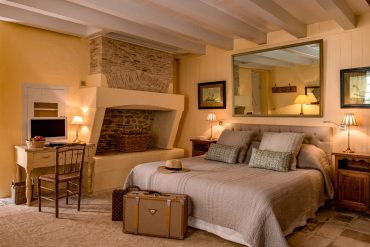 Family holidays on the Île de Ré
From generation to generation, Ré la Blanche has delighted families who come in search of calm, places to see and safety, a mixture that's guaranteed to create the sweetest memories. Beloved by both parents and children, a family holiday on the Île de Ré is something everyone can agree on. Because this little piece of land has something to offer everyone!
From Rivedoux to La Conche des Baleines, the wonderful beaches of the south coast are ideal for relaxation and beach games, with sandcastle, pebble sculpture and kite-flying competitions into the bargain. Among the many activities on offer when you're holidaying on the Île de Ré, are the opportunity to explore its many treasures by bike along 138 km of cycle paths. You can explore the salt marshes, try foraging for shellfish and discover the birds at the Lilleau des Niges nature reserve. You can test your skills at surfing, sailing, golfing or horse riding. Just so you know: you'll never run out of things to discover on the Île de Ré!